Five Nights at Freddy's is a horror game that combines elements of survival molded at the hands of Scott Cawthon and officially launched to the global gaming community five years ago.
It's undeniable that the attraction comes from this game, but its greatest success is to inspire young game makers to launch products based on the game's basic playing mechanism.
Big: The Game brings with it the unmistakable features of Five Nights at Freddy's with a gloomy atmosphere and haunting animatronics ready to harass you.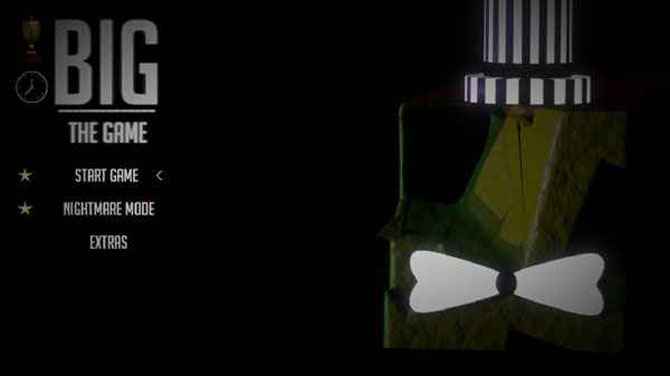 Release information
Big: The Game was officially released on October 1, 2019 by Bunn with very light capacity (only about 104MB). All are free and the download link will be at the end of the article.
Gameplay
Big: The Game gives players a complete survival space. The setting this time will be set to "Big.", The first-ever (inactive) box location. And the role of the player will not change too much, you will still play a nightguard trying to keep things going properly funds. But midnight is also the time when strange things happened.
No Freddy, no The Puppet. This fangame gives players a few brand new characters (I would like to not disclose in this article). Instead of looking through a total screen, players will be equipped with a laptop to be able to view the cameras installed in Big. Also, due to the launch of Haloween, this game will have many more unique elements such as ghosts or evil lanterns that will be ready to scare you at any time … Are you ready for the horrible 5 nights waiting for you ahead?
Besides the familiar companion is a flashlight with the ability to reduce the power of the animatronics, players will have more companions with the warning function even support you pile the door, illuminate the flashlight. But not so that the player's stress is relieved.
In Big: The Game, Bunn added a lot of game modes for players to challenge themselves. If Classic Mode is not scary enough, Nightmares will be ready to make you cry. Along with that are many of the minigames that help players not get bored.
Conclusion
Big: The Game is generally a fangame worth trying. If you want to discover more about Freddy's curse world, what are you waiting for?
This game is no longer available
Recommend Games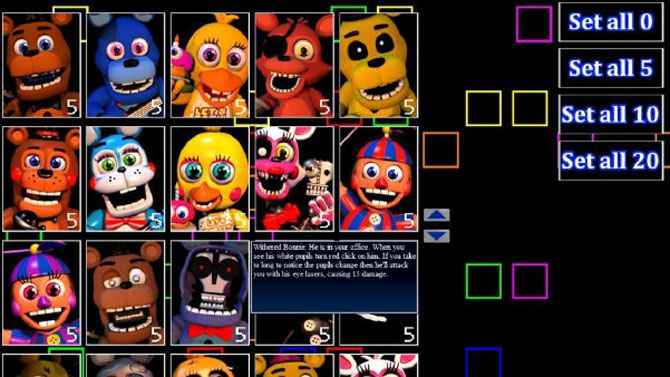 5/5 - (1 vote) Overall, Ultimate Custom Night, abbreviated as UCN, is an independent video game in the genre of survival horror and point-click adventure, directly exploiting the system of animatronics of the legendary horror...