Five Nights At Love – Five Tries At Love: A FNAF Dating Sim is made and developed to be an unofficial horror game for the players to enjoy many new and thrilling experiences. Don't hesitate to get the game for free simply by a click.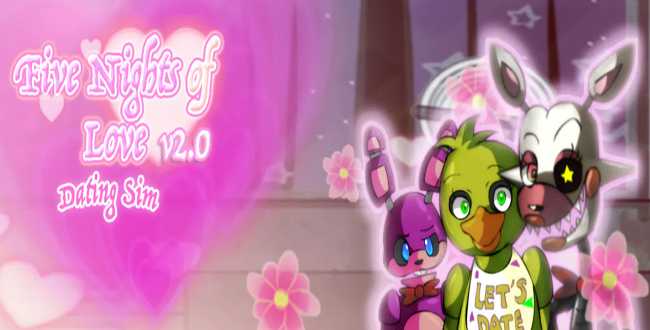 Story
In the game, you will play the role of a watchman who is hired to work at night in order to watch out for the security of the workplace. Nevertheless, different from the original FNAF game, this time, it will be possible to talk to and interact with animatronic characters and even gain their love. Surprisingly!
Like other dating sims, the player can gain love points if they talk to the animatronic robots or perform something with them. Let's explore what will happen when you obtain 100% on a route.
Notice that these robots will wander around the location just like they behave in the original series. In fact, there is a little bit hard to see and look for one robot you really want to date. Attempt to complete your mission as soon as possible.
Let's get started to download Five Nights At Love – Five Tries At Love: A FNAF Dating Sim for free here.
Screenshots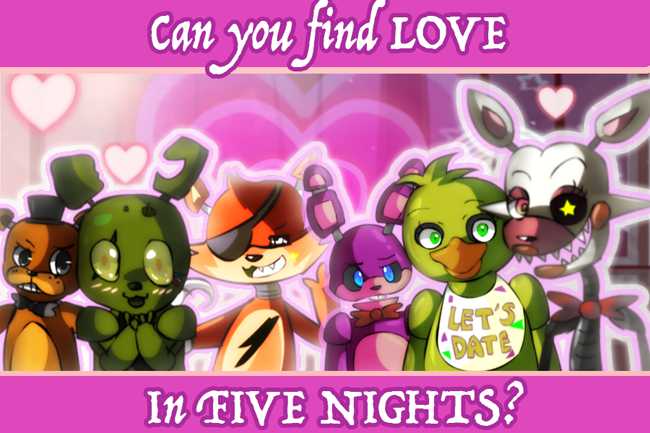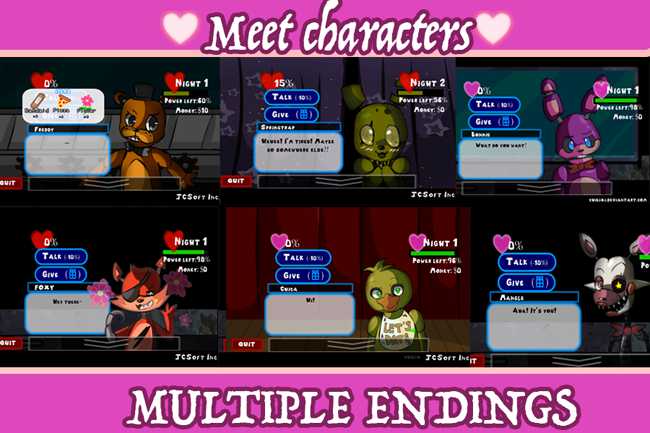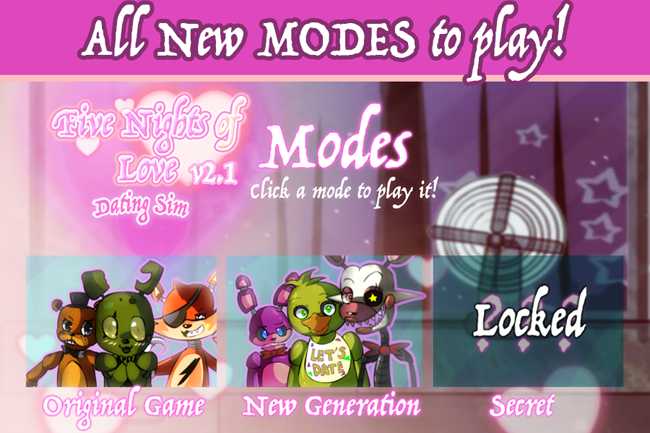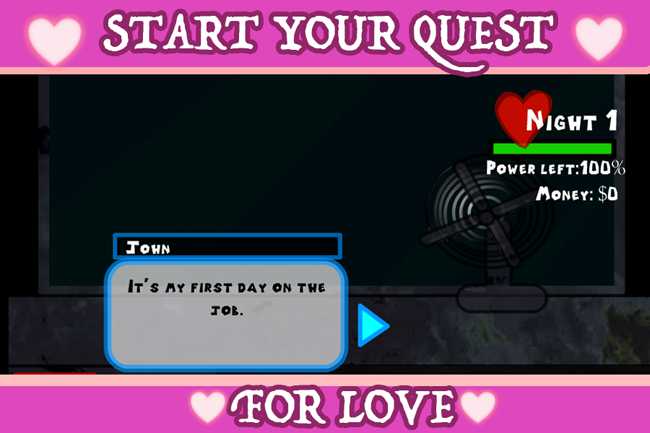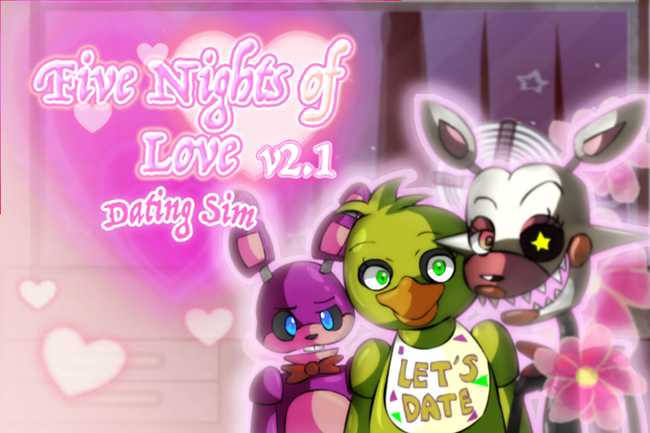 By: chibixi @chibixi
Recommend Games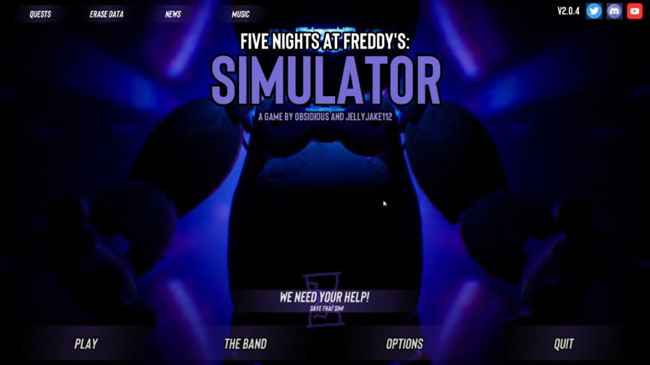 2/5 - (4 votes) Cartoon characters always make us feel cute and harmless. But you may be wrong. With the characters in the Five Nights at Freddy's 4 series, you will find this world terrifying....