Pack's Ultimate Custom Night is designed to be an interesting horror game in which players can have experiences full of creepy. If you really want to enjoy the game right now, quickly get it for free download here.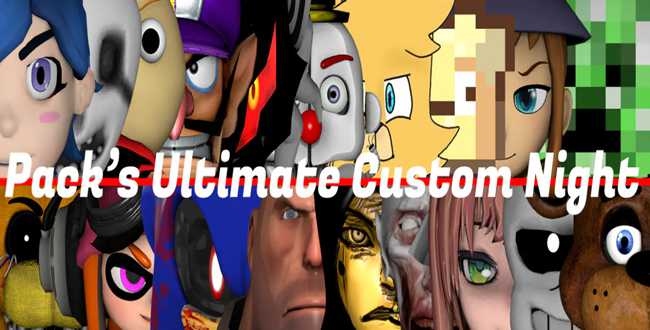 It is a fact that the game is made and developed as a great epic mashup combing many interesting worlds from favorites like the Five Nights At Freddy's made by Scott Cawthon, CreepyPastas, DDLC, SMG4, or Team Fortress 2. It definitely satisfies you at first sight with its own attractions.
In this unique mashup, you will take the role of the main character who is trying to defeat many kinds of characters. Can you soon fight against all of them and quickly win the game? Or else you will crumble in a burning flame and make your life end unexpectedly? Take advantage of your ability to win the game.
Features
The game is where you can enjoy these outstanding features:
The original four offices as well as over 50 different characters
Voice actors
Cutscene
Many useful powerups to support your fighting
And a lot more
One noticeable thing is that the game, like the original FNAF series, comes with loud noises, flashing lights, and jumpscares. Consider the game carefully in order to make sure of your safety.
Let's get started to download Pack's Ultimate Custom Night for free here and enjoy the game.
Screenshots
Recommend Games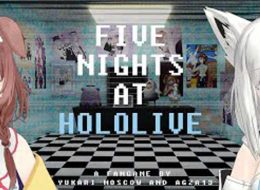 Five Nights at Hololive Free Download offers a magical atmosphere and anime style. The game features female animatronics and a unique setting at Holo Café. Five Nights at Hololive is an exciting horror game by...