Overall, Ultimate Custom Night, abbreviated as UCN, is an independent video game in the genre of survival horror and point-click adventure, directly exploiting the system of animatronics of the legendary horror game Five Nights. at Freddy's.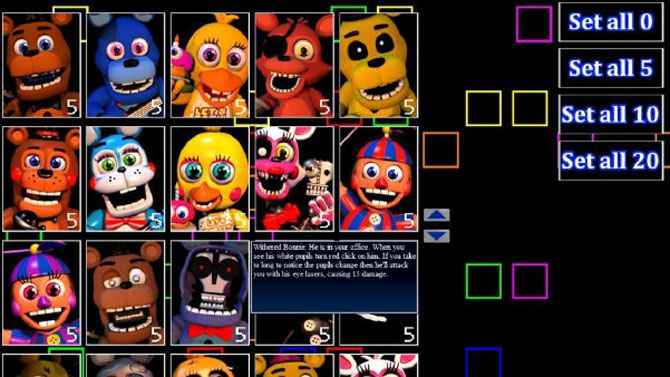 Djoof17's Ultimate Custom Night seems to be an upgrade to the UCN version released by Scott Cawthon over a year ago. With this FNaF game, in 7 nights, players will have the opportunity to meet and deal with over 100 animatronics that has appeared in the main game series.
The players are free to choose the animatronics then set the difficulty level up from 5, 10 to 20 to be able to experience all levels of fear. From the desk, there are two side doors, two vents, two air pipes that need your management. Remember that all the main ones are ready to attack you.
There will be many items to support you in Djoof17's Ultimate Custom Night such as heaters, A / C, global music boxes, generators … Besides, Faz-Coins collected after every night will help you buy ingredients to create supportive traps. It is very amazing, isn't it?
Officially launched on November 2, 2019, the Djoof17 Ultimate Custom Night version is only 20MB in size. You can download this FNaF game for free at the link at the end of the article.
An animatronics universe is opening up before the eyes of the player. Download and experience Djoof17's Ultimate Custom Night right now.
This game is no longer available
Recommend Games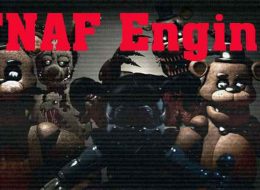 4.5/5 - (2 votes) FNAF Engine is a new tool that helps players and other fans of the horror game to make their play. They can do anything in this app, including making matches, machines...